Frequent Questions
Who Can Attend The Parties?
We do not discriminate against anyone - except Prostitutes, Bigots & Idiots!
Discrimination and personal preference are two different things. At our events you are never obliged to have sex with anyone, No-one is obliged to have sex with you. You only ever play with people who are attractive to you and who are attracted to you.
As with all swinging events, No always means NO!
Prostitution
We do discriminate against Prostitution (Prostitutes, Escorts, Call Girls, Gigolos, Rent Boys etc.). The majority of prostitutes are not working for their own benefit, but are basically slaves working for their pimps.
Discriminating against sex workers is part of our Anti Slavery Policy.
We do not employ anyone who provides sexual services for money.
We do not allow people to advertise sexual services for any form of payment on our websites or at our events.
If anyone asks you for payment, in cash or presents, to have sex with you please report them to Jo or David.
Swingers are not prostitutes.
Age Discrimination
We do not discriminate on the grounds of age. We do of course apply a minimum age to comply with the legal requirements.
You must be 18 years old or older to attend, you must be 19 or over to go into the bar area or consume alcohol.
After the first year of events we found that we were getting a disproportionate number of older men (one party all the single men were over 50), To rectify this we have implemented quotas. 60% of single men places are allocated to men under 50, 40% to men over 50. (85% of our single men are under 50, 15% are over 50)
There is no upper age limit, as long as you are physically able to navigate the venue and willing to engage with other people you are welcome.
There is a flight of 13 stairs down to the bar area. If you are not physically capable of walking down and back up you can sit in the lounge or dining areas, but these are not "safe zones", so you may see sexual activity.
Sexual Discrimination
We do not discriminate on the grounds of your sexuality or sexual preferences.
We do not tolerate discrimination against any of our guests by other guests.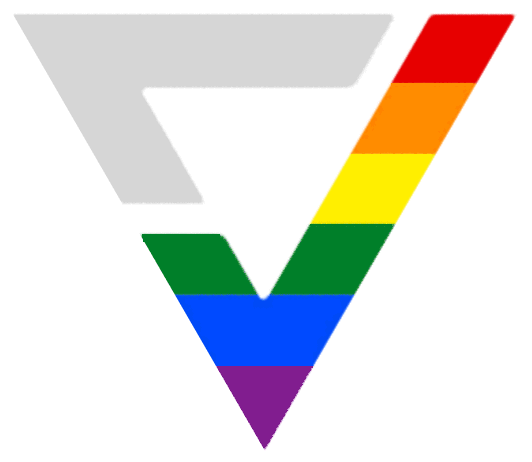 You can be Female, Male or Gender Fluid.
You can be Straight, Bisexual or Gay.
We attempt to make sure we have a balance between sexes/sexual preferences.
We regularly have Bi Females, Bi Males and Trans guests at our parties.
Our events are a LGBTQ Safe Zone
Racial Discrimination
We NEVER Discriminate based on Race or Skin colour.
We love to have people of all nationalities join us at our parties.
We love the fact that we have guests from a wide range of cultures and countries attend our events. At the last count we had welcomed guests from over 40 countries.
We both enjoy meeting and playing with guests from different cultures.
We have had Americans, Arabs, Australians, Austrians, Belgians, Brazilians, Brits, Chinese, Columbians, Danish, Dutch, Ecuadorians, Egyptians, Estonians, Filipinos, Finnish, French, Germans, Gibraltans, Greeks, Icelanders, Indians, Irish, Italians, Japanese, Kenyan, Latvians, Lithuanians, Malian, Maltese, Moroccans, New Zealanders, Nigerians, Norwegians, Pakistani's, Panamanians, Polish, Romanians, Russians, Saudis, South Africans, Spanish, Swedes, Swiss, Thai, Ukrainians, Uruguayans, West Indians and oh yeah a few Canadians attend our parties.
Physical Discrimination
People with physical disabilities are welcome. As long as they are able to communicate with other people and do not require us to look after them.
Previously we have had guests who were blind, wheelchair bound, or were missing limbs.
If you are chair bound please be aware that there are steps from the driveway to the front door, there is a flight of 13 stairs down to our bar area and a flight of 12 stairs to the upper rooms. Most of the doorways are either 28 or 30 inch wide.
We do not discriminate against people who have or do not have body decorations such as tattoos or piercings.
People of larger sizes are asked to take care using the beds. All our beds and sofas and other furniture are normal domestic furniture and are not designed for groups of larger people.
Political or Religious Discrimination
Swingers Parties are events to be enjoyed by everyone.
Please avoid starting conversations about politics or religion. These topics are the most likely to cause rifts between people at the event.
Please do not come to the event wearing politically biased clothing.
Please do not wear religious attire. Unless it is for a fancy dress party.
We Do Reserve The Right To Restrict Entry
If your name is not on the current guest list, we will not allow you to enter.
Guests who mistreat other guests will be told to leave and will not be allowed to attend future event.
Guests who ignore the house rules will be told to leave and will not be allowed to attend future events.
Guests who verbally or physically abuse other guests or the hosts will be told to leave and will not be allowed to attend future events.
Single men who have failed to attend play dates or parties without cancelling will not be allowed to enter.
Return to FAQ Page