Upcoming Parties
Scheduled Party Dates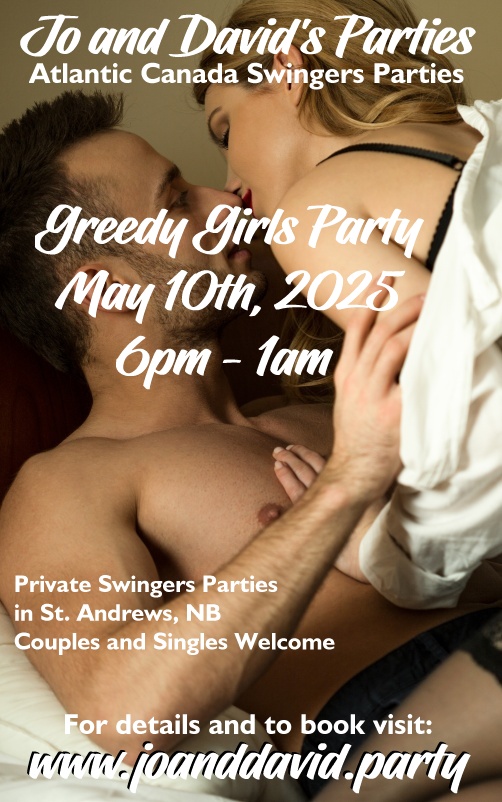 We are now having 2 parties a month. 1 on the weekend closest to the end of the month and 1 mid month until the last saturday in October.
All these events will start at 6pm and finish at about 1am.
The following events will all be at our home in Chamcook unless stated otherwise. For details on finding us go to the page The Party Venue
You must register to attend an event, please go to the page Guest Login. We limit the number of guests at each event, the maximum number will be listed on the details page.
CurrentSchedule:
Couples and Siongle Ladies Parties.
Couples and Singles Parties (Max 4 single men per party)
There are no parties in November 2022, December 2022, January 2023 or February 2023 as we will be on vacation. The first party in 2023 will be on Saturday 31st March.