Upcoming Parties
Scheduled Party Dates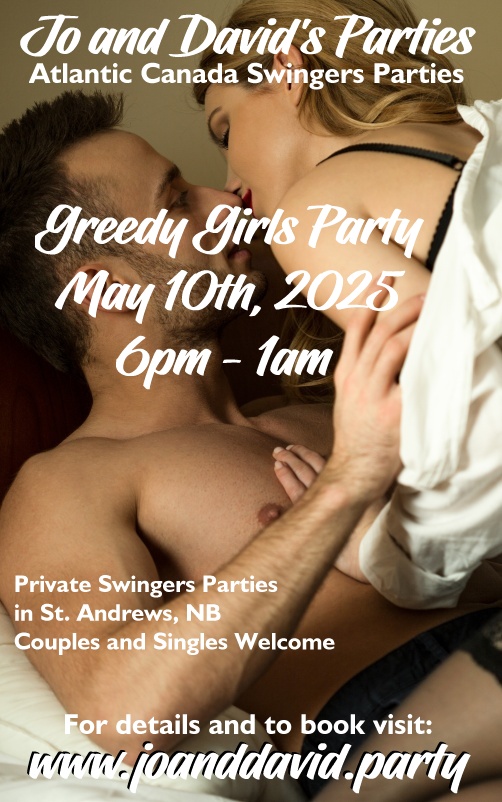 We are now having 2 parties a month. A Couples and Singles party on the Saturday closest to the end of the month and a Greedy Girls event mid month.
All these events will start at 6pm and finish at about 1am.
All our parties are "Swingers House Parties" and are held in our home in Chamcook. For details on finding us go to the page The Party Venue
You must register to attend an event, please go to the page Members Area. We limit the number of guests at each event, the maximum number will be listed on the details page.
The Events Scheduled for 2023:
Couples and Singles Parties.
28th January 2023
25th February 2023
25th March 2023
29th April 2023
27th May 2023
24th June 2023
29th July 2023
19th August 2023
28th October 2023
25th November 2023
Greedy Girls Parties
14th January 2023
11th February 2023
11th March 2023
15th April 2023
13th May 2023
10th June 2023
15th July 2023
5th August 2023
14th October 2023
11th November 2023
There are no parties in Late August or in September 2023 as we are on vacation diving in Asia.
events
Our Upcoming Events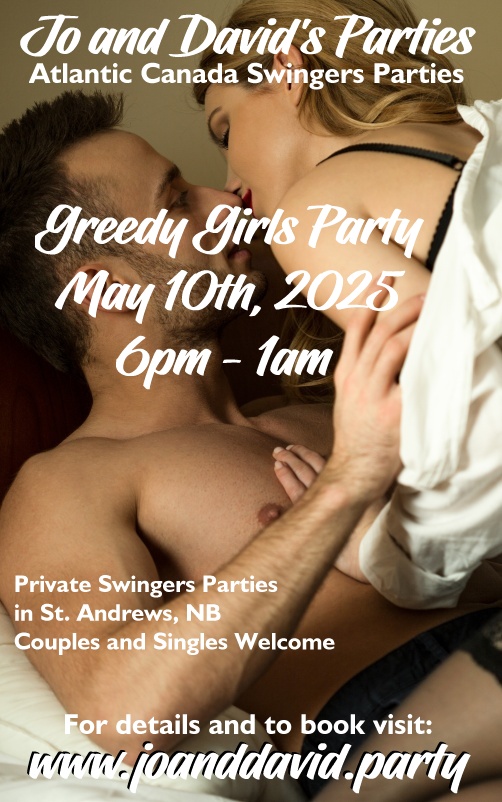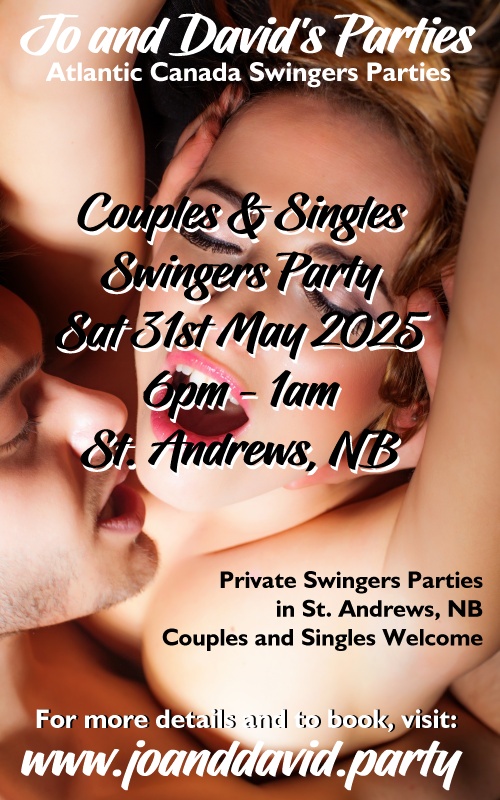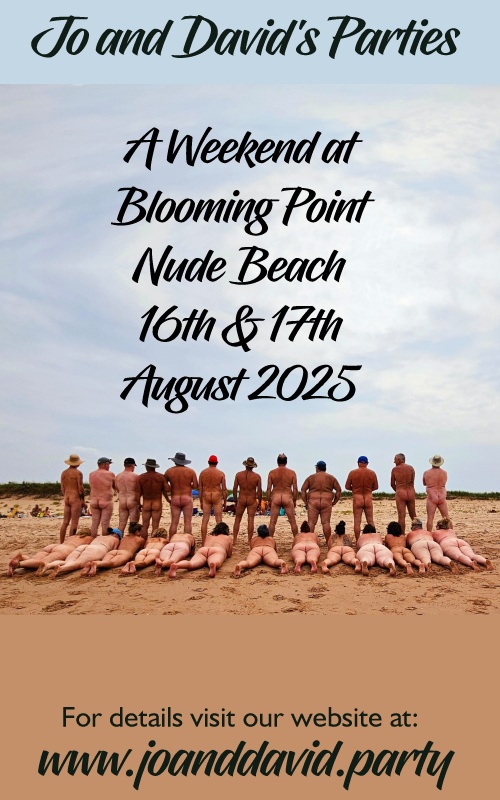 Our Next Social
Couples and Single Ladies Party